Where to get the best images for your website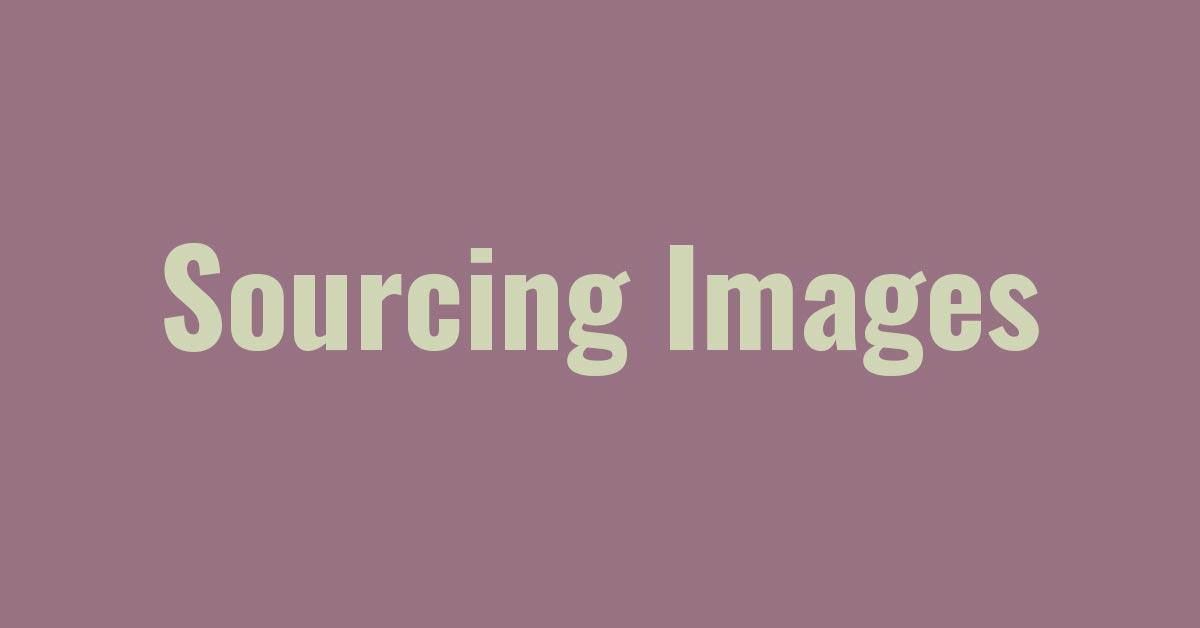 Images can significantly enhance the appeal of a website creating an engaging and immersive user experience. However, finding the perfect visuals for your site isn't always straightforward. With numerous options available - from hiring a professional photographer, taking your own photographs, using stock images, or even utilizing AI-generated visuals - it can be challenging to identify the right source for your specific needs.
That's where this comprehensive guide comes into play. This post will demystify the process of obtaining high-quality images for your website, discussing the pros and cons of each method. Whether you're a seasoned web designer or just dipping your toes in the world of web imagery, this guide aims to provide actionable insights to aid in your image selection journey.
So, let's dive in and uncover the best sources for your website imagery, ensuring your site not only looks great but truly resonates with your audience.
Hiring a professional photographer
In my decade-long experience of working with clients on website design, I've seen firsthand the powerful impact of professional photography. I consistently advise clients to invest in this aspect if their budget allows. The reason is simple: professional photographs have a unique ability to elevate a brand, engage visitors, and create an unforgettable online presence.
By investing in professional photography, you don't just acquire high-quality images, you also gain a competitive edge. This is crucial in today's crowded digital landscape where standing out and making a lasting impression on your target audience can make all the difference.
While the process of working with a professional photographer involves an investment of time and cost, the extensive benefits and positive influence they bring to your website's performance are beyond question. Through meticulous planning, coordination, and final editing, each image is crafted to align perfectly with your brand's vision and message, making the entire process a worthy investment.
When to Invest in Professional Photography:
Product Images: For businesses selling products, professional photos can significantly boost their appeal. A professional photographer can capture the intricate details, highlight unique features, and portray your products in a way that enhances their allure and entices customers.

Brand Photography: Essential branding elements like banners, logos, and key visuals demand the touch of a professional. A professional photographer brings consistency and high quality to these elements, ensuring they resonate with your brand's ethos and create a strong impression.

Website Landing and Home Pages: The landing and home pages are the digital faces of your business. Investing in professionally shot images for these pages can help convey a professional brand look, captivate visitors, and increase conversions.

Business Portraits and Team Photos: A professional photographer can take exceptional business portraits and team photos that showcase your company's professionalism and team spirit. These photos can add a personal touch to your 'About Us' page, enhancing your brand's credibility and approachability.

Premises and Locations: If your business has a physical location, professional photos can capture its charm and uniqueness. Whether it's a cozy coffee shop, a stylish retail store, or a state-of-the-art office, professionally shot images can create an inviting online representation of your space.

Events: If your company hosts or attends events, high-quality images taken by a professional photographer can accurately reflect the atmosphere and energy of the occasion. These images can serve as valuable content for your website, newsletters, or social media, helping to engage your audience and showcase your brand's activities.
Tips on How to Find and Work with Photographers:
Portfolio Review: Before hiring a photographer, look at their portfolio to ensure their style matches your brand.
Clear Brief: Provide a clear brief about what you need, including the style, mood, subjects, and any specific shots you want.
Budget and Deliverables: Discuss the budget and what it includes, like the number of edited images and usage rights.
Remember, professional photography is an investment. The right images can enhance your brand image and engage your audience more effectively. In the next section, we'll look at a more accessible way to source images - using stock photographs.
Taking photographs with a smartphone or camera
In the realm of website design, while professional photography plays a crucial role in enhancing brand image, there are instances where taking your own photographs can offer unique benefits. With the remarkable advances in smartphone camera technology, you now have the power to capture high-quality images that add a personal touch and authenticity to your website.
Capturing your own images allows you to infuse a sense of genuineness and relatability into your website. These images can narrate your brand's story, reveal its personality, and build a stronger connection with your audience.
When personal photos make a difference:
Showcasing Your Unique Story: Every brand has a unique story, a distinctive culture, or a specific mission that sets it apart. Capturing this uniqueness through personal photos often communicates this authenticity far more effectively than stock or professional images. They can illustrate your journey, ethos, and brand identity in a way that truly connects with your audience.

Behind-the-Scenes Sneak Peeks: Sharing a glimpse of what goes on behind the scenes is a powerful way to connect with your audience. Self-taken photos can reveal your work processes, team spirit, or the fun and creative chaos that drives your brand. This not only helps humanize your brand but also builds trust and fosters a deeper relationship with your audience.

Localized Content and Community Connection: If your brand is rooted in a specific locale or serves a specific community, self-taken photos can be incredibly powerful. Photographs that depict familiar local scenes, landmarks, or faces can create a strong connection with your community, making your brand feel more relatable and grounded.

Content for Blogs and Social Media: Personal photos add a layer of authenticity and relatability to your blog posts and social media updates. They provide a refreshing change from the polished aesthetics of professional shots, making your content feel more real, engaging, and personable.

Product Development and Progress: If your brand involves creating a product or service, self-taken photos of the development process or progress over time can provide compelling content. They help your audience feel involved in your journey and can build anticipation for your offerings.
While taking your own photographs requires time and a certain level of skill, it's an opportunity to tell your brand's story in the most authentic way. Good photography isn't just about pointing and shooting; it involves understanding composition, lighting, and editing. Therefore, I encourage practicing and experimenting to improve your skills over time.
Tips for Taking Good Photos with a Smartphone:
Clean the lens: Before taking any photo, make sure to clean the lens of your smartphone camera. It's easy for smudges and fingerprints to accumulate, which can result in blurry or hazy photos.

Use natural light: Whenever possible, utilize natural light sources like sunlight. Natural light tends to be more flattering and can enhance the overall quality of your photos. Avoid using the smartphone flash unless absolutely necessary, as it can often create harsh lighting and shadows.

Avoid shooting directly into the sun: When taking outdoor photos, steer clear of shooting with the sun directly in front of you. This can lead to lens flare, loss of detail, and overexposed images. Instead, position yourself with the sun behind or at an angle to capture well-lit subjects and avoid harsh shadows. If you want to include the sun, use it as a backlight for dramatic effects or capture silhouettes against the bright sky.

Composition is key: Pay attention to the composition of your photos. Use the rule of thirds to create a balanced and visually appealing image. Experiment with different angles and perspectives to add interest to your shots. Look for leading lines, symmetry, or patterns to make your photos more dynamic.

Avoid digital zoom: Zooming in on a subject using digital zoom can result in a loss of image quality and introduce pixelation. Whenever possible, try to physically get closer to your subject or consider cropping the photo later to maintain better image quality.

Use HDR mode: High Dynamic Range (HDR) mode helps capture a wider range of light and dark areas in a scene. It combines multiple exposures to create a more balanced and detailed photo. Enable HDR mode when capturing scenes with high contrast, such as landscapes or backlit subjects.

Experiment with different apps and settings: The default camera app on your smartphone might not have all the features you need. Explore and try different camera apps that offer manual controls, such as adjusting exposure, focus, and white balance. Additionally, explore settings like burst mode, time-lapse, or slow-motion to expand your creative options.

Edit your photos: After capturing a photo, take some time to edit and enhance it. Numerous photo editing apps are available that allow you to adjust brightness, contrast, saturation, and other parameters. However, remember to exercise restraint and avoid excessive editing, as it can degrade the quality of your photo.

Practice and have fun: Like any skill, photography improves with practice. Take every opportunity to capture moments and subjects that interest you. Explore different genres and styles to develop your own unique photographic voice. Most importantly, enjoy the process and have fun while taking photos!
Remember, practice makes perfect. The more photos you take, the better you'll get. Your unique photos can make your website stand out and resonate more with your audience.
In the next section, we'll explore another way to source high-quality images - hiring a professional photographer.
Using Stock Photographs
Stock photographs are a popular choice for many websites. They are ready-made photos that you can browse, buy, and use instantly. From scenic landscapes to office scenarios, there's a stock photo for nearly every subject you can imagine.
Easy & Quick: With stock photos, you don't have to worry about planning a photoshoot or waiting for the perfect weather. You can search, purchase, and use the photo immediately.
Variety: Stock photo websites offer a vast array of images covering a wide range of subjects, styles, and themes. Whatever you need, there's likely a stock photo for it.
Quality: Most stock photos are professionally taken, so the quality is usually high.
Times when stock photography comes in handy:
In Need of a Wide Array: Stock photos offer a seemingly endless supply of images covering a vast range of themes and subjects. If you need an immediate and diverse selection of visuals, stock photos can be your quick solution.

For Common Imagery: If you need generic, commonly used images—such as landscapes, cityscapes, or typical workplace scenarios—stock photos can provide these with a simple search, saving you time and effort.

When on a Budget or Tight Schedule: When you're working under financial constraints or time limitations, stock photos provide an instant access to high-quality images without the hassle and cost of organizing photoshoots.

Supplementing Content: For blog posts or articles where the image serves to illustrate or support the text, stock photos can be a practical choice. They offer a plethora of options that can match almost any topic you're writing about.

Filling in Visual Gaps: If you have some unique images but find yourself a few short, stock photos can step in to complete your visual content without disrupting the overall aesthetic of your website.
Tips for Using Stock Photos:
Align With Your Brand: Ensure the stock photos you choose resonate with your brand's style, tone, and ethos. They should feel like a natural extension of your brand's visual identity.

Quality Over Quantity: Always prioritize the quality of the images. High-resolution, well-composed photos can significantly enhance the aesthetics of your website.

Check Licensing: Always review the licensing agreements of the stock photos. Understand the terms and ensure you're following them correctly to avoid copyright issues.

Avoid Clichés: Try to avoid overly used, cliché stock photos. Your audience will recognize them, and it can make your brand feel generic or inauthentic. Opt for unique, less commonly used images.

Customize When Possible: Many stock photo sites allow you to edit the images. Add your own touch to make them align more closely with your brand.

Mind the Relevance: Ensure the stock photos are relevant to your content. Irrelevant images can confuse your audience and detract from your message.
Intro to stock images licences:
Royalty-Free (RF): Royalty-free licenses grant the buyer the right to use the image multiple times without additional fees. These images can be used for various purposes, such as websites, blogs, presentations, and marketing materials. However, there may be restrictions on the number of times the image can be reproduced or the maximum print run.

Rights-Managed (RM): Rights-managed licenses provide specific usage rights based on factors like the duration, territory, and exclusivity of use. The cost of an RM license is typically determined by factors such as the size of the image, usage, and distribution. These licenses offer more control and often have limitations on the usage of the image.

Extended License: An extended license allows for broader usage rights beyond the scope of a standard license. It may include options like unlimited reproductions, usage in merchandise or products for resale, or use in templates or applications. Extended licenses typically have higher costs than standard licenses.

Editorial Use Only: Images with an editorial use only license are intended for use in news, journalistic, or educational contexts. They are suitable for illustrating articles, blog posts, or news reports but cannot be used for commercial purposes, such as advertising or promoting a product or service.

Creative Commons (CC): Creative Commons licenses are a type of open license that grants certain usage rights while allowing the photographer to retain copyright. There are various types of CC licenses, each with its own conditions. Some CC licenses may require attribution, restrict commercial use, or limit modifications to the image.
List of site where to get stock photographs:
Shutterstock (www.shutterstock.com)
Getty Images (www.gettyimages.com)
Adobe Stock (stock.adobe.com)
iStock (www.istockphoto.com)
Depositphotos (depositphotos.com)
Dreamstime (www.dreamstime.com)
Alamy (www.alamy.com)
Pond5 (www.pond5.com)
Stocksy United (www.stocksy.com)
Westend61 (www.westend61.de)
Image Source (www.imagesource.com)
Unsplash (unsplash.com)
Pixabay (pixabay.com)
Pexels (www.pexels.com)
Freepik (www.freepik.com)
Gratisography (gratisography.com)
Reshot (www.reshot.com)
StockSnap (stocksnap.io)
Foodiesfeed (www.foodiesfeed.com)
Rawpixel (www.rawpixel.com)
Kaboompics (kaboompics.com)
ISO Republic (isorepublic.com)
SplitShire (www.splitshire.com)
Picography (picography.co)
Magdeleine (magdeleine.co)
Public Domain Archive (publicdomainarchive.com)
Jay Mantri (jaymantri.com)
Remember, while stock photos may lack the unique touch of personal or professional photos, they can still be a valuable resource when used strategically. In the next section, we'll discuss a modern approach to sourcing images - using AI to generate them.
(Bonus) AI Generated Images
Technology never ceases to amaze. With the advent of AI, we now have the ability to generate images. This burgeoning field is producing some incredible tools like Midjourney, which allows for the creation of unique, AI-generated images. It might not suit every scenario yet, but for some, it could offer an exciting, innovative way to fill their visual content needs.
Unique Content: Since AI creates these images, each one is unique. You won't have to worry about seeing the same image on another website.
Customization: Some AI tools let you guide the creation process, meaning you can get an image that fits your needs more closely.
Ideal Situations for Using AI-Generated Images:
Abstract Concepts: If you're discussing abstract ideas or concepts, AI-generated images can provide visuals that may not exist in the real world.
Illustrations and Icons: Some AI tools are great for generating illustrations or icons that can enhance your web design.
Potential Downsides:
Quality: While AI has improved dramatically, it may not always produce high-quality images. Some might look a bit odd or unrealistic.
Licensing and Ownership: As AI-generated images become more popular, the issue of copyright and licensing is becoming a gray area. Always make sure to check the licensing agreement or terms of use of the AI tool you're using. It's best to use AI platforms that clearly state that you own the rights to the images created.
Tips for Using AI-Generated Images:
Test Different Tools: There are many AI image-generating tools out there, like Runway ML and Daz 3D. Each has its strengths and weaknesses, so test a few to see which one fits your needs best.
Check the License: Ensure you understand the licensing agreement of the AI tool and that it gives you the rights to use the images as you wish.
AI-generated images are an exciting development in the digital world, and while they may not replace traditional images just yet, they can certainly supplement your image sourcing strategy. Now that we've discussed where to source your images, let's move on to how to choose the right image for your website.
No-No's of Sourcing Images
While we've discussed various avenues to source images for your website, it's equally important to highlight the practices you should avoid. Misusing images can not only tarnish your brand's reputation but also lead to legal issues. So, here are a few no-no's when getting images for your website:
Stealing Images from Other Websites:
Never take images directly from other websites without explicit permission. This is considered copyright infringement and is illegal. Each image is someone's intellectual property, and using it without their consent is not only unethical but can also lead to legal consequences. And this is not cool, really. You are better than this.
Using Images from Stock Websites with Watermarks:
Using stock images that are watermarked indicates that the image is copyrighted and requires payment for its use. Using these images without purchasing a license is also a form of copyright infringement. If a stock photo fits your needs, it's worth investing in a license to use it legally and professionally.
Misusing Creative Commons Images:
Creative Commons images are often free to use, but they come with certain conditions. Some require attribution to the original creator, while others may restrict commercial use. Always check the specific Creative Commons license attached to an image and ensure you adhere to its terms.
Ignoring Image Licenses:
Whether you're using stock images, free images, or images from social media platforms, always check the license associated with the image. The license will tell you how you can use the image and whether there are any restrictions or requirements, such as attribution or non-commercial use only.
Using Irrelevant Images:
Even if an image is beautiful or eye-catching, if it doesn't align with your brand, message, or content, it can confuse your audience and detract from your message. Always choose images that are relevant and enhance your content.
Remember, the way you source your images reflects on your brand. Using images responsibly and ethically is crucial to maintaining your brand's integrity and building trust with your audience.
Conclusion
In the end, sourcing images for your website is about more than just finding attractive pictures. It's about choosing images that best reflect your brand, engage your audience, and enhance your website's overall effectiveness. From capturing your own photographs to hiring a professional or exploring stock images and AI-generated visuals, each approach offers unique benefits and opportunities.
Personal photographs can give your website authenticity and relatability, allowing you to showcase the human side of your brand. Professional photos, on the other hand, add a level of polish and quality that can elevate your brand image and make a strong impression on your visitors. Stock photos provide a quick and convenient solution, while AI-generated images open up new possibilities for unique and customizable visuals.
Every source has its own place and purpose. Understanding these can help you make informed decisions about what will work best for your specific needs. The key is to strike a balance that aligns with your brand identity, resonates with your audience, and fits within your budget and resources.
So, get out there, start exploring, and see the difference the right images can make to your website's appeal and performance. Remember, the power of images in web design is undeniable - they can truly transform your website from good to unforgettable. Enjoy the journey and make the most of it!